CIG and Odessa National Polytechnic University have announced the participants of the CIG R&D LAB educational scholarship program in 2018-2019
On September 26, 2018, the second selection round of the CIG R&D Lab was held, which resulted in the selection of 5 scholarship holder teams.
CIG R&D Lab is an Educational Scholarship Program held by the Chernovetskyi Investment Group. For the period of 10 months, program participants will receive expert and mentor support, as well as a monthly scholarship from the CIG. At the end of the academic year, the CIG R&D Lab will select the best project, which will receive funds for further development of its idea.
23 applications were submitted for participation in the competition, 11 of which were shortlisted for the second selection round based on the results of the expert committee's assessments. Following the results of project presentations in the second round on September 26 in ONPU, five teams will continue their participation in the program:
1. Safety improvement system for unmanned aerial vehicles (presented by Andrii Maidan);
2. Thyrol, a system for monitoring the hormonal background in diseases of the thyroid gland (presented by Serhii Bendans);
3. Mathematical model of racing car (presented by Vadym Khamrai);
4. Jarvis, a virtual assistant (presented by Mykyta Syromiatnykov);
5. Eyetracking in medicine (presented by Vladyslav Chori).
"Today, each of you has taken a step forward: bigger or smaller, but it is a step towards creating your own business. We all understand that the movement of student start-ups is one of the most promising directions for the development of student science. In addition, I am very pleased that CIG, the only Ukrainian foundation that understands it, is actively involved in the development of this movement. The Foundation has been implementing the CIG R&D Lab program for the second year in a row together with ONPU, and I reckon this is just the beginning. After all, such programs are the most effective way to implement interesting student ideas. Thanks to the Foundation for supporting us. I hope we will have a long and fruitful cooperation," - said Serhii Nesterenko, vice rector of Odesa National Polytechnic University, during a speech at a press conference.
CIG Managing Partner Volodymyr Kryvko stressed that the main goal of the program is, first of all, an expert support of talented Ukrainian students: "We want to create conditions for the participants of the program, so that they can implement their projects. Today, we invest in IT projects from around the world; among them there are those founded in Ukraine, and now they are internationally recognized. Moreover, we believe there can be a lot more such projects. Therefore, our contribution is an expert review and financial support of those who can become pride of the whole country tomorrow," added Volodymyr Kryvko.
To recap, in 2017, together with ONPU, the first season of the program was carried out, the winner of which was Mykhailo Khimchenko with his development of an inverter voltage stabilizer for gas boilers. He received 500,000 UAH for the further development of his project. Read more: https://goo.gl/qS7FpA
This year, the program has expanded its partnership cooperation, and announced a competition at NTU "Kharkiv Polytechnic Institute". Read more: https://goo.gl/anLhQK
Chernovetskyi Investment Group (CIG) is one of the largest investment companies in Eastern Europe. Founded in 2013, its investment potential is more than $100 million. The company's portfolio includes Ukrainian IT companies Eda.ua (Foodout Group), Doc.ua, Softcube and Zakaz.ua. The latter was featured in Techstars, a famous accelerator in Boston. CIG invested $1 million in a platform for children KIDO'Z (Israel) and $1 million in an international bus ticket booking service Busfor. In 2017, CIG invested in an Indian food delivery service InnerChef, as well as Kray Technologies, a manufacturer of commercial drones for agricultural companies. More details at: http://cig.vc/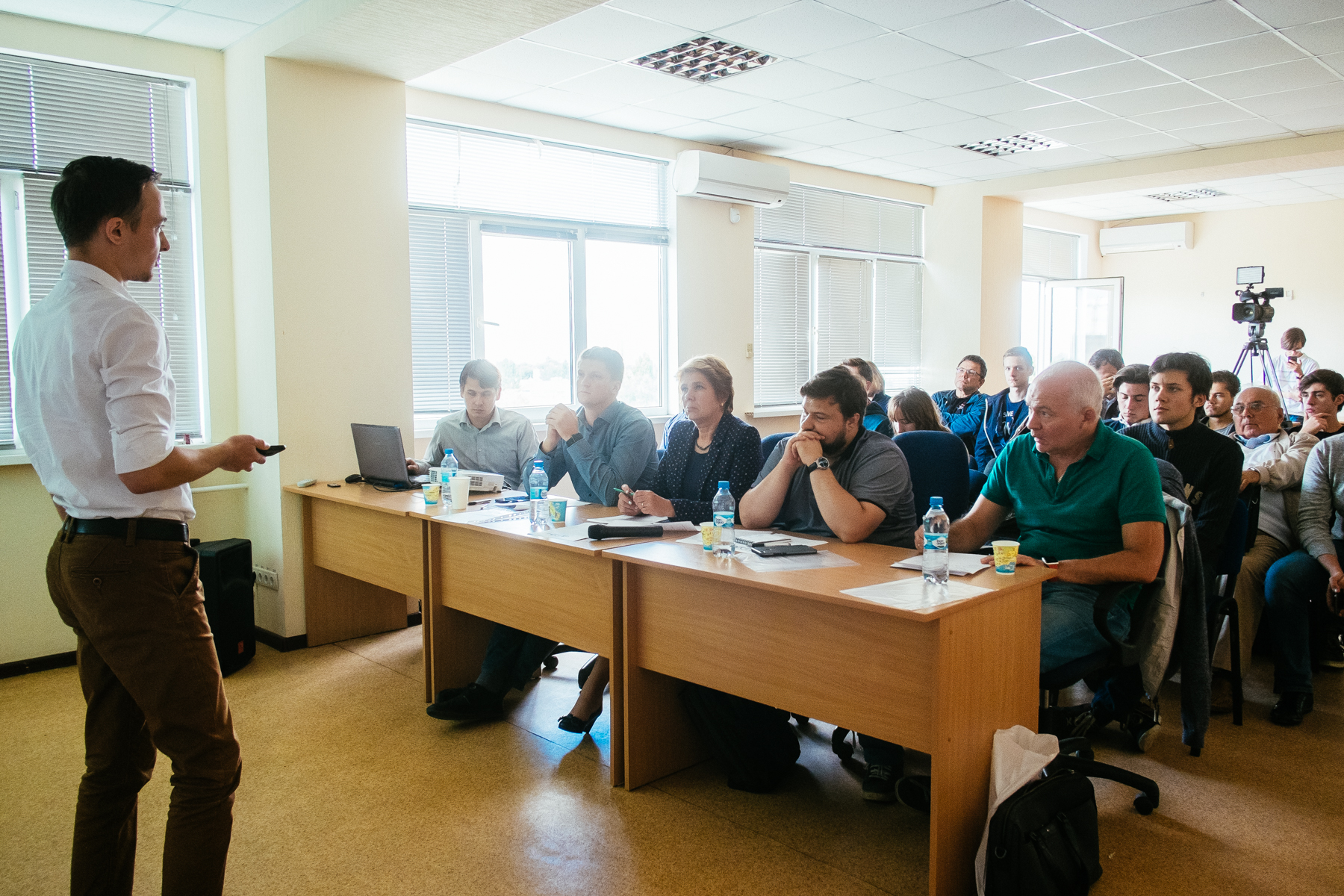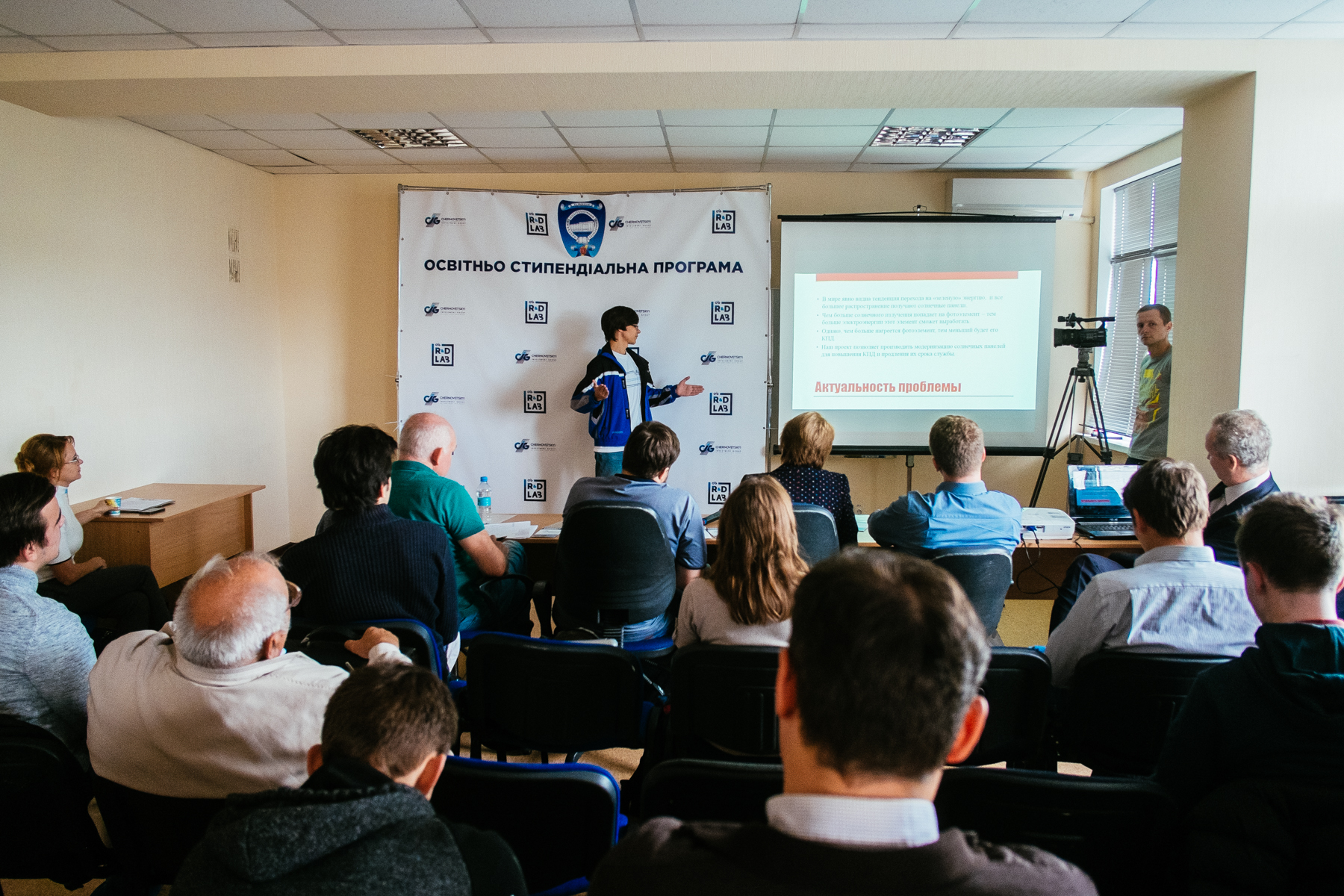 Stay up to date with our news